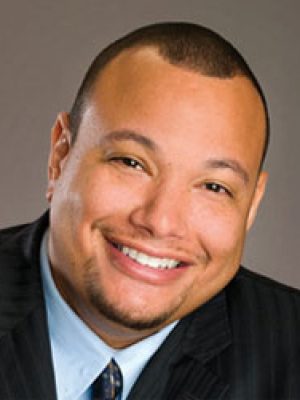 Dr. Jeremy Levitt
Position:
Founder and President
Dr. Jeremy Levitt is Founder and President of the Stono Institute for Freedom, Justice and Security and the Distinguished Professor of International Law at Florida A&M University College of Law. He is a former Dean of Law and Vice Chancellor's Chair at the University of New Brunswick (UNB) Law School in Fredericton, New Brunswick (Canada), where he was the first Black male to serve as a law dean in Canada, UNB's first black law professor, and the first African-American to serve as dean in any discipline at UNB. Dr. Levitt formerly served as associate dean for international programs and founding director of the Center for International Law and Justice at Florida A&M University. Dr. Levitt has served as a professor of law at Florida International University and DePaul University.

Dr. Levitt was born and raised in challenging circumstances in Los Angeles, California during the Civil Rights Movement. While navigating L.A.'s onerous environs, Dr. Levitt was frequently harassed by the Los Angeles Police Department (LAPD). His zeal for human rights advocacy and nonviolent direct action was significantly influenced by his experiences with the LAPD and nurtured by activists, scholars and advocates. Dr. Levitt has led and or participated in racial justice movements related to, among other things, Apartheid in South Africa, recognition of Martin Luther King, Jr.' birthday in Arizona, racial inequity and inequality at Arizona State University, police brutality and armed vigilantism in the cases of Rodney King, Trayvon Martin and Laquan McDonald, among others. He is a frequent source of expertise for inter alia FOX News, Black News Channel (BNC), Chicago Sun-Times, Chicago Tribune, Miami Herald and the Orlando Sentinel inter alia, is internationally recognized as is his scholarship on racial justice, foreign affairs and international law issues. Dr. Levitt is a sought after speaker in the United States and abroad.

Dr. Levitt has risen to be one of the nation's leading scholars on racial justice and policing, violent white extremism, international law and politics with noted expertise in domestic and international terrorism, international human rights law, international women's rights, international law of the use of force and armed conflict, international policing, liberation movements, conflict prevention, management and resolution, peace construction and peace-building, truth and reconciliation and transitional justice. In 2012-2013, he was selected by the U.S. Fulbright Commission to serve as the Fulbright Research Chair in Human Rights and Social Justice at the University of Ottawa, where he focused on women power movements and peace-building in Africa.

Dr. Levitt has traveled, researched and worked in thirty-seven countries in Africa, and trekked extensively in Asia, Europe, the Caribbean and Latin America. He has held a variety of global orientated positions in the public and private sectors. For example, Dr. Levitt formerly served as Head of the International Technical Advisory Committee (ITAC) of the Liberia Truth and Reconciliation Commission of the Republic of Liberia (LTRC) after Liberia's bloody civil war, Senior Legal Consultant to the Principal Defender's Office of the Special Court for Sierra Leone (Sierra Leone war crimes tribunal), Senior Legal Adviser to The Carter Center's rule of law projects in Liberia, Special Assistant to the Managing Director for Global Human and Social Development at The World Bank Group in Washington, D.C., and as a Legal Aide to the Constitutional Assembly of the Parliament of the Republic of South Africa during the country's constitutional making process. During the summer of 2005, he was a Visiting Fellow at the world renowned Lauterpacht Research Center for International Law at Cambridge University.

Dr. Levitt has authored and edited seven books and written over thirty academic articles. He is presently writing a book on Martin Luther King Jr. and Pan-Africanism. In 2015, Dr. Levitt published a trailblazing women's rights volume titled, BLACK WOMEN AND INTERNATIONAL LAW: Deliberate Interactions, Movement, and Actions (Cambridge University Press, 2015) and authored the ground-breaking study ILLEGAL PEACE AFRICA: An Inquiry into the Legality of Power-sharing with Warlords Rebels and Junta (Cambridge University Press, 2012). In 2009, he co-edited a cutting-edge text with Matthew C. Whitaker titled, HURRICANE KATRINA: AMERICA'S UNNATURAL DISASTER (University of Nebraska Press 2009), and in 2008 edited the first study to contemplate Africa's contributions to international law, titled, AFRICA: MAPPING NEW BOUNDARIES IN INTERNATIONAL LAW (Hart Publishing, 2008). His first single author volume, THE EVOLUTION OF DEADLY CONFLICT IN LIBERIA: FROM 'PATERNALTARIANISM' TO STATE COLLAPSE (Carolina Academic Press, 2005) is highly praised as "original" and the "definitive work on the causes of Liberia's cycle of deadly conflict" by noted political scientists and international lawyers.

Dr. Levitt is an elected member of the American Law Institute (ALI), fellow of the American Bar Foundation (ABF) and Patron of the American Society of International Law (ASIL). Between 2002-2007, Dr. Levitt was a Term Member of the New York-based Council on Foreign Relations (CFOR), the US' premier think tank on world affairs. He earned his Doctor of Philosophy in politics and international studies from the University of Cambridge (St. John's College), Doctor of Law from the University of Wisconsin-Madison, and Bachelor of Arts degree in political science from Arizona State University.


Read more
Read less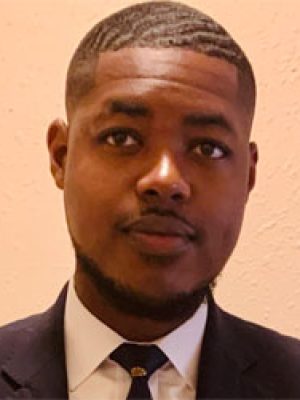 Christopher Pierre
Position:
Assistant to the President & Racial Justice Advocate
Mr. Pierre was raised in a multi-ethnic home. His father is a Haitian immigrant, and his mother a Black American. At a young age, he was taught that all people are endowed with divine purpose. Consequently, as an adolescent, Mr. Pierre dedicated his life to ensuring that the least among us including persons of African descent as well as the sick, dying and poor people have the opportunity to maximize their full potential. He considers the fight for racial equity, equality and racial justice as germane to this goal.

Prior to working for the Stono Institute, Mr. Pierre worked at a criminal defense firm, where he served the Haitian community in North Miami, FL. As a law student, he took a special interest in international human rights law and race in the law topical courses. During his undergraduate experience, Mr. Pierre worked with the local NAACP and other civil rights organizations. He also served as a mentor in the Upward Bound and Head Start programs.

Christopher Pierre earned his Juris Doctor from Florida A&M and a Bachelor of Arts degree in Political Science from Livingstone College.
Read more
Read less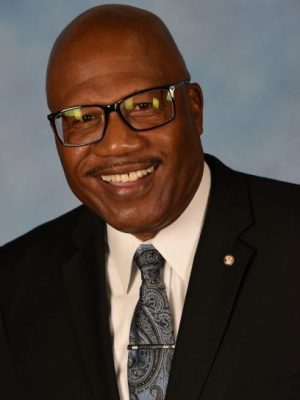 Walter G. Hawkins
Position:
Volunteer Community Advisor to the President
In 2003, Mayor Dyer appointed Mr. Hawkins to serve as the Director of Urban Development for the City of Orlando Community Redevelopment Agency. He is responsible for overseeing the revitalization of the Paramore District; his duties include: coordinating and implementing the Mayor's Paramore Task Force recommendations and providing leadership in the development of strategies to promote homeownership, reduce crime, code enforcement compliance, employment and jobs placements and business growth and retention through the Pathways for Parramore Initiative. Mr. Hawkins is also responsible for communicating and advising the Mayor's Office, Executive Management, Economic Development Department, and the business community on the priorities of the City of Orlando for the Paramore District.

Mr. Hawkins has served the City of Orlando for 20 years. Mr. Hawkins served as Special Assistant to Mayor Glenda E. Hood for 1992-2001. At that time, he was responsible for minority business advocacy, outreach with community organizations, coordinated the Mayor's Office involvement in education, drug and crime prevention programs, and made appearances and presentations on the Mayor's behalf. In 2001 Mayor Hood assigned Mr. Hawkins to be Director of the City of Orlando Community Youth and Service Department.

Mr. Hawkins is a graduate of Jones High School. He holds a Bachelor of Science Degree from the Savannah State University, Savannah Georgia and a Master of Science Degree from St. Thomas University in Miami, Florida.
Read more
Read less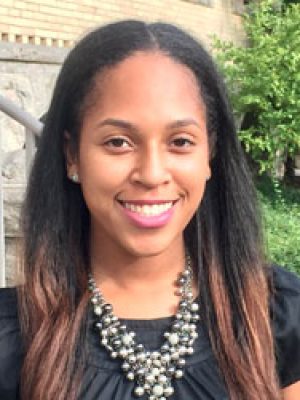 Brooke Jamison
Position:
Racial Justice Advocate
Ms. Jamison was born and raised in Millville, New Jersey. She is a first-generation college student in her family. At a young age, Ms. Jamison was determined to go to college and had the desire to attend law school. Prior to attending college, Ms. Jamison was involved with local racial justice and equality groups and continued to be involved in community activism during her college years. She has served as a mentor and volunteer with the Boys and Girls Club and other afterschool programs.

Prior to moving to Florida, Ms. Jamison worked at a University as an Admissions and Educational Opportunity Fund Counselor while specifically focusing on the urban school districts and underpopulated communities with college resources. As a law student, Ms. Jamison became a certified Florida Supreme Court County Mediator.

Ms. Jamison earned her Juris Doctor from Florida A&M College of Law, Master of Arts in Counseling and Higher Education from Montclair State University, and a Bachelor of Arts in Law & Society degree from Ramapo College of New Jersey.
Read more
Read less